Legends of the Stars 2021!
LoTS 2021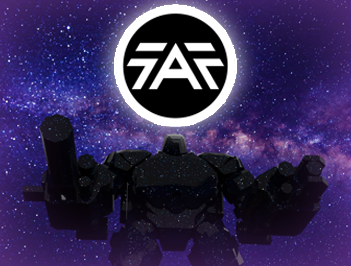 It's that time again! The biggest tournament of the year is upon us! Top 16 players of the year will meet and decide who is the best of the best, will Nexus keep his crown or will Blackheart take his revenge? Maybe Tagada will rise to the top? Or will Espiranto surprise all of us?
Legend of the Stars Players Announced

The players are invited, qualified, group stage set. Head over to the forum post about LOTS to get all the details!
AI Highlight: RNGAI

A refreshing AI made by Relent0r. Requires the Uveso AI. Works best on maps that are 10×10. You can download them both in the vault and enable them in game.
Willow Cast: Absolute Chaos!

Willow casts a 7 vs. 7 match on a generated map. Take a look!
Gyle Cast: ZLO Vs BlInChlk

Gyle casts a ladder match between ZLO and BlInChlk. Check it out!
Follow Our New Twitter Account

Rowey has recreated our FAF Twitter account. Please follow it and unfollow the old one.
FAF Discord Server Reaches Level 3

Last week we hit level 2 and got 1080p60 streaming. This week we hit level 3! 100MB file uploads and more are now available to use.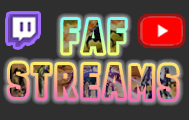 Request a News Post
+ Add a New Story
If you have some content you would like featured on newshub, please get in touch by filling out the google form link attached to this post.
Job Board
FAF is hiring … some volunteers! We are currently seeking a java profiler, chatbot maintainer, and news editor.
FAQ
Get the answers to all the questions you have yet to ask!
Projects
Here are some of the development projects created by our community. If you have a project I would love to hear from you.Links: Rainmakers Survival
Ladder
FtxCommando orchestrates the Ladder Pool & Ladder League.Current Links:Discord (at FAF Creative)Current Ladder PoolLadder Rotation/System CommentsLeague SystemLeague Leaderboard Archive:Ladder Pool AdjustmentsEnd of League 7New Ladder System
Development
Here lies the updates for balance, the game, the client & the server.Links: New Chat EmojisLatest Features for the FAF clientRussian NewshubОбъединяя страныMap Gen AutohostFAF Beta ChangelogHow the FAF cogs keep spinningHow rating brackets are determinedHow Matchmaker matches playersTMM is hereClient v1.4Mapban is LiveNew Balance CouncilorCheckin with MapgenFAF 4K Graphics UpgradeNew Map Veto SystemBalance Patch […]
Creative
The Creative community primarily focus on map and mod creation.DiscordLinks:Help create the next-gen mapHow to improve forever – 6 lawsUI mod guide for the improving playerNew map: Adaptive MoonMix it up with: KoTHMix it up with: Traitorsarma473's Ladder GuideDIY Balance ModCreative Councilor RoadmapAppeal processChef keyser's ui mods recipeM&M Update
Contribute
Do you want to contribute to FAF? Here are some ways you can help.Links:FAF Association UpdateFAF AssociationThe Good Cast ThreadJob boardPre-release testersSpam ArmyContributor TutorialPatreon
Promotions
Dedicated to growing FAF Links:DiscordGet your content on the newsJoin the Spam Army
From the Internet
RTS content from around the webInterview Links:Chris Taylor interview with Noise FilterInterviews with Supcom team & nine2Other Links:The Art of Kevin PunThe Art of Avitus12Bonus disk runthroughMaking of Supreme Commander 1Strategy With Chris TaylorlilSidlil's screenshotsMaria Law fan artRemastered CinematicsDune 2 restrospectiveThe future of RTS
Code of Conduct
AF is focusing on becoming a more relaxed and friendly community. Here is the code of conduct (refreshed back in July).