Community News & Devblog
Patch notes, tournament announcements, community spotlights and more
---
Posted 2 days ago on March 19th 2019 by Mountain
Commanders!
The King and Prince of Map Tournament series, hosted by Rowey, continues!
The next map in the circuit is Badlands, a classic barrens map pocked with craters and mexes! If you love mass-heavy maps with lots of spam and T3 rush potential, SIGN UP HERE NOW! -> http://forums.faforever.co
…
Posted 14 days ago on March 7th 2019 by Mountain
Mark your calendars, Commanders – the King of Syrtis Major Tournament, hosted by Rowey, is on March 16th! Sign up here: https://forums.faforever.com/viewtopic.php?f=26&t=17272
That's right! Commanders from across the galaxy have for YEARS fought tooth-and-nail to win control of Syrt
…
Posted 18 days ago on March 3rd 2019 by Louvegarde
Hello!
There will be a server update/restart on Monday 4/03/19 around 13h GMT+1
This update will bring the following changes to the server :
Various code cleanups (internal)
The control server now displays some stats about the number of games hosted and players connected
The game title, if set to
…
Posted 21 days ago on February 28th 2019 by Mountain
Greetings, Commanders!
MikZZ presents four maps of various topology, sure to bring you diverse gameplay!
Misterious Z
10x10km, 6 players
The secret laboratory was located away from the theater of operations. Tests and improvements ended suddenly, the whole team was destroyed and the results were lo
…
Posted a month ago on February 21st 2019 by Louvegarde
Hello everyone!
We've finally pushed to the website a feature that had been teased a few months earlier : the new report form!
You can access it here : http://faforever.com/account/report
It will slowly and definitely replace the old one (the google form one), we're replacing the links
…
Posted a month ago on February 18th 2019 by Mountain
Greetings,
Most commanders think they have Crimson Feud all figured out. It's a simple map with just a couple corner expansions, some mexes and some reclaim here and there. Just spam your way to victory, right?
Well, here's a contest hosted by Rowey to decide which commanders actually h
…
Posted 2 months ago on February 1st 2019 by Mountain
Greetings commanders!
Go extraterrestrial with these new maps by svenni_badwoi and DeathStorm!
Adaptive Mars Mangala Fossa
by svenni_badbwoi
http://forums.faforever.com/viewtopic.php?f=53&t=14976&p=170346#p170346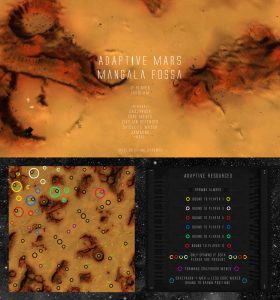 Features:
-Rotated real world map from the Mangala Fossa region on Mars. The
…
Posted 2 months ago on January 31st 2019 by Brutus5000
Hello commanders,
this afternoon we had a service outage due to our server disk running full.
We freed up some space to buy some time, but to fix the root cause of the problem we will need to shutdown and restart some services tonight.
Work will start at around 23:00 CET.
— Brutus5000
!-->!-->
Posted 2 months ago on January 15th 2019 by PhilipJFry
Hello dear FAF Users!
Some of you might be aware that we are currently trying to not share any copyright protected code.
Approximately four months ago, after discussion with sheeo, downlord, and others to verify it was enough time, Visionik (the owner of FAForever) has enforced a deadline for this
…
Showing page 1 of 63 pages.