Community News & Devblog
Patch notes, tournament announcements, community spotlights and more
---
Posted 3 years ago on January 23rd 2017 by OppressiveDuke
Hello FAF,
today between 11am and 2pm GMT we deployed the new IRC server.
The disruption was planned to last only a couple of minutes, but sadly we had some issues getting everything back together.
The IRC server should now be running as usual and, most importantly, the connection limit has been ch
…
Posted 3 years ago on October 10th 2016 by Downlord
Posted 4 years ago on May 30th 2016 by Sheeo
Hi, we've just released a server update with the following changes:
Better documentation on how to run server
Add support for custom coop missions
Fix access to faf-api, finally enabling events and achievements
Improvements in UID check
Fix a problem with too many games in the 'closed&
…
Posted 5 years ago on March 8th 2015 by Sheeo
We've had a lot of requests to change how often we allow users to change their name, and we understand both sides of the argument: It can be frustrating to be stuck with the name "Chuck", while it's also frustrating to attempt to identify who's who and what's wha
…
Posted 6 years ago on May 23rd 2014 by Ze PilOt
Changelog :
The matchmaker is abandonned due to community pression.
Posted 6 years ago on December 23rd 2013 by Ze PilOt
A server maintenance is planned Friday 27 December, at 9 AM UTC.
It will be as short as possible, probably less than an hour.
The lobby, the website and the forums will be unavailable during that time.
You will be able to follow how the procedure is going on the twitter account.
Posted 6 years ago on September 26th 2013 by Ze PilOt
The proxy server should solve any connection issue.
It has been upgraded today :
More reliable detection of users.
Should be faster (less lag in game).
The current lobby (0.8.80) is not compatible with it.
If you suffer from connections problems, please upgrade to this non-mandatory version (0.8.
…
Posted 6 years ago on September 4th 2013 by Ze PilOt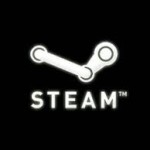 For now, Forged Alliance Account were tied to computers. It was not possible to create or log in a second account on a single computer.
This protection is there to reduce the amount of smurfs.
Smurfing is utilizing an account with a lower ranking than usual to beat up on lesser players.
It is now p
…
Posted 7 years ago on January 12th 2013 by Ze PilOt
We are currently transitioning to the new server. If you read this, you are currently using it.
That server is prepared to run Galactic War ( Don't forget to help us !! The deadline is near, and we still need some money to make it happen !)
If you have any problem, please report on the forum.
&nbsp
…
Showing page 3 of 4 pages.